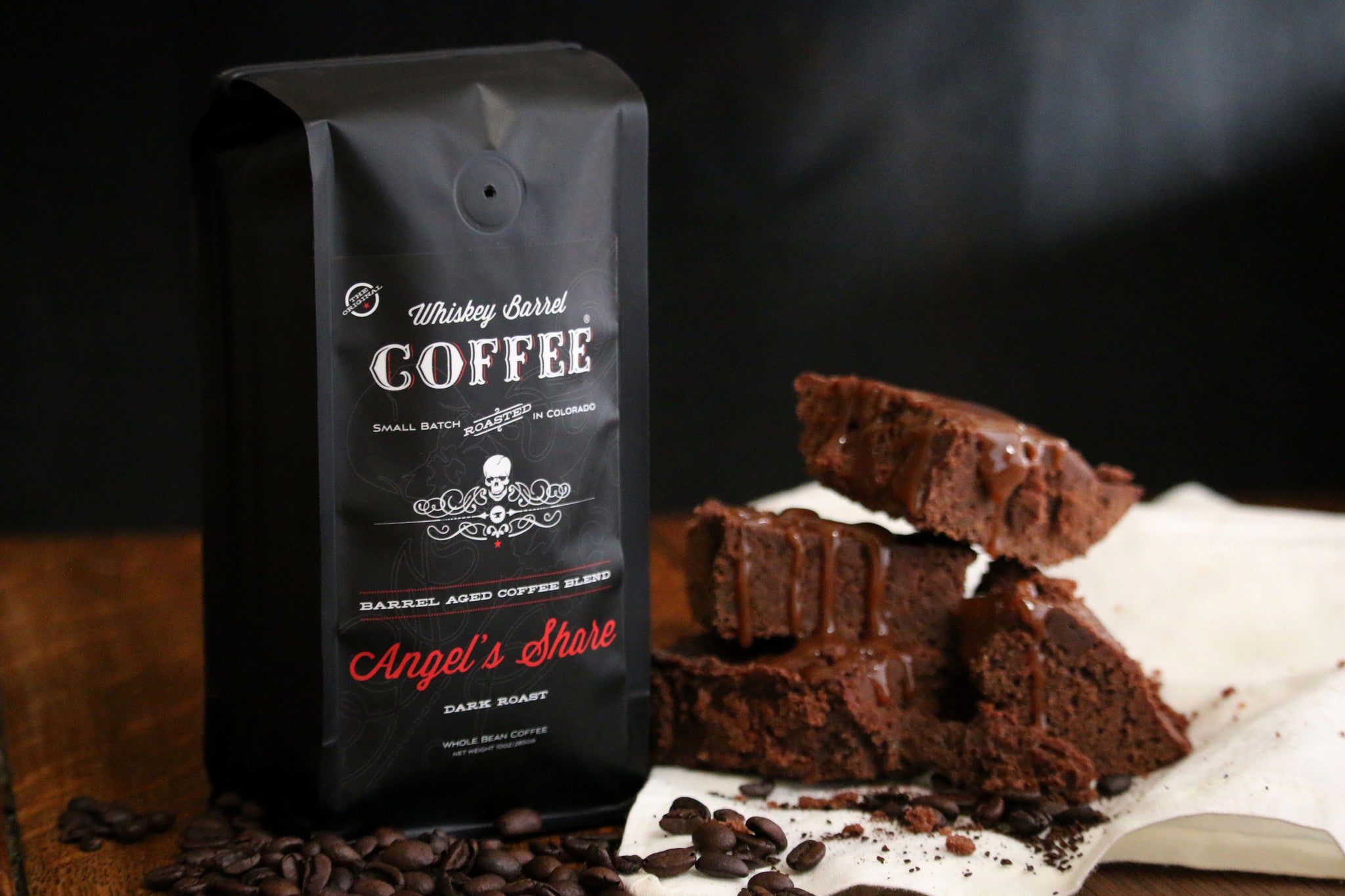 Brownies - such a simple treat that always seems to be a crowd pleaser. Add our barrel aged coffee and you've got yourself a unique holiday favorite! This recipe is easy enough for the kids to help with and easy to serve. We recommend pairing these tasty squares with a Whiskey Barrel Coffee latte or espresso for the perfect ending to a festive evening. Give them a try and send us your pictures using the hashtag #WBCrecipe
-------------------------------------------------------------------------------------------------------
Ingredients 
3/4 cup coconut oil
5 ounces dark chocolate
1 cup brown sugar
3 ounces of Angel's Share espresso *
3 eggs
1 teaspoon salt
1 cup flour (We used white whole wheat but you can substitute for your preferred type)
* Or strongly brewed Angel's Share - use approximately 5 ounces if you want an equally strong coffee flavor using brewed coffee.
Directions
Preheat oven to 350 degrees.
In a medium saucepan on low heat, stir together the coconut oil and chocolate. Remove from heat.
Using a whisk, mix the brown sugar and espresso into the mixture. This can be added straight into the saucepan.
Whisk in the eggs **
Add the flour and salt until combined. 
Pour into a 9-inch square baking dish and bake for 25 minutes. 
To serve, you can do two things. You can put the brownies into the fridge and allow them to set for a for solid fudge texture or you can serve warm straight out of the oven for a more gooey texture. We took things up a notch with a coffee caramel drizzle as well!
** Make sure that the mixture has cooled. If you try to incorporate the eggs when the mixture is hot, you will end up with scrambled eggs.