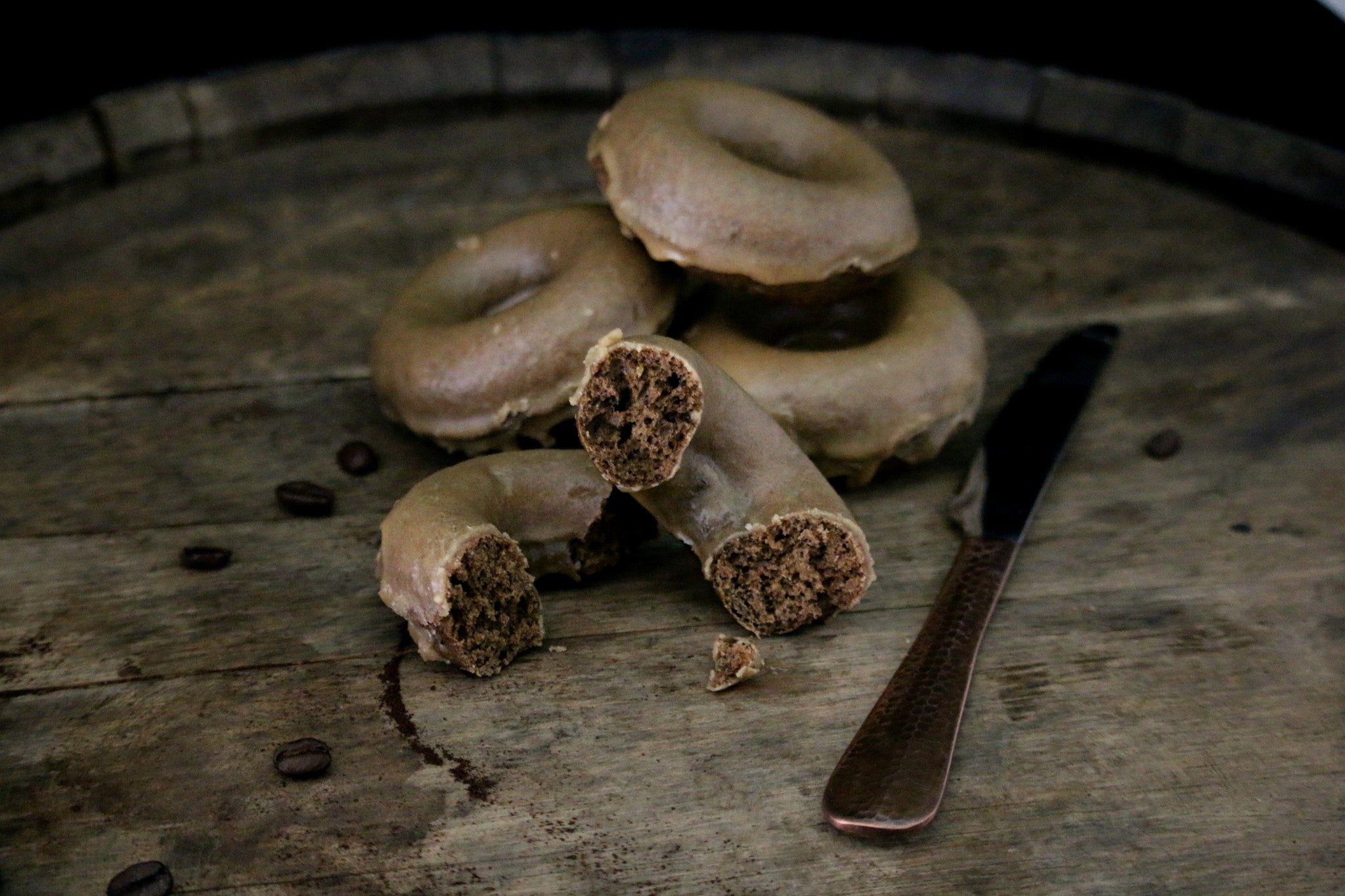 As it is autumn, everywhere we turn we see something new about a pumpkin food here or a pumpkin drink there. But the fall season isn't all about the pumpkin - there are so many other delightful spices that deserve their time to shine. This baked donut recipe includes classics like cinnamon and clove to compliment the sweet and complex notes present in Whiskey Barrel Coffee. When we took these around the office for a taste test we were told that this is the perfect fall treat and we couldn't agree more. Give them a try and send us your pictures using the hashtag #WBCrecipe
-------------------------------------------------------------------------------------------------------
Ingredients
For The Donuts...
1 cup flour
3/4 teaspoons baking powder
1/4 teaspoon baking soda
1 teaspoon cinnamon
dash of ground clove
3 tablespoons powder ground Whiskey Barrel Coffee
1/4 teaspoon salt
1/4 cup brown sugar
1 egg
1/4 cup applesauce
2 tablespoons milk
2 tablespoons melted butter
 For The Glaze...
2 tablespoons melted butter
1/2 cup powdered sugar
1/4 cup brown sugar
1 tablespoon milk
3 tablespoons espresso
Directions
Preheat oven to 350 degrees.
Mix all of the dry ingredients together in a large bowl.
Stir in the moist ingredients. 
Spoon batter into a piping bag and pipe the batter into the greased donut pan. If you do not have a piping bag, simply spoon the mixture into a large zip bag and cut off the corner.
Bake for 8 minutes. Remove from the oven, place donuts on a cooling rack.
To make the glaze, whisk all of the ingredients together in a medium bowl. You want the glaze to be a bit thicker to achieve the solid opaque coloring.
Dip each donut into the glaze, allowing the glaze to cover roughly half of the donut. Pull the donut out of the glaze and allow the excess to drip off before flipping the donut and returning it to the cooling rack.
Allow the glaze to set and enjoy!