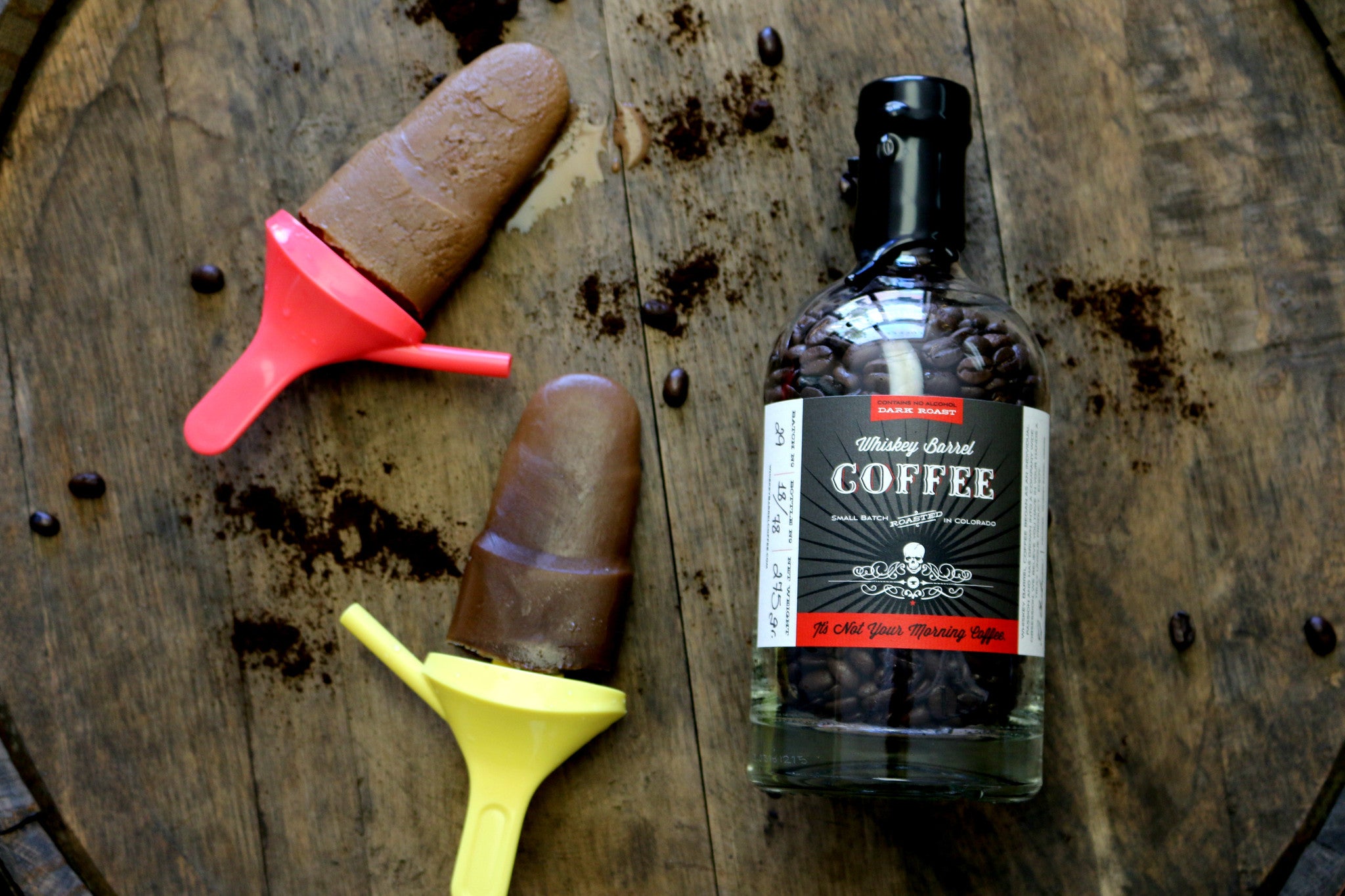 Whiskey Barrel Coffee Fudgsicles
We all remember those summer days as a child spent in the sunshine, running after the ice cream truck in search of relief from the heat. While adults might not fit in chasing after a truck blaring out that classic sound, that doesn't mean we can't partake in our own way.
Enter Whiskey Barrel Coffee fudgsicles. The perfect balance between a refreshing iced summer treat and a decadent pick-me-up. With only three ingredients, these fudgsicles are incredibly easy to make. The hardest part will be waiting for them to freeze. 
Makes 4 Popsicles
Ingredients
1 cup espresso (or strongly brewed coffee)
2/3 cup sweetened condensed milk
1 to 1.5 tablespoons unsweetened Dutch processed cocoa powder
Popsicle Molds
** This recipe can be adapted by using milk alternative. We tried using soy milk (about 1 full cup as opposed to the 2/3 required by the sweetened condensed milk) and they were just as delicious with coffee flavor only a little less present.
Instructions
Whisk fresh espresso (or brewed coffee) and sweetened condensed milk together.
Add 1 tablespoon of cocoa powder, mixing thoroughly. A warm espresso/milk mixture will make this step much easier. If you try to mix the cocoa powder into a room temperature or cold mixture, it will clump.
Carefully pour mixture into popsicle molds. This mixture does not expand very much so you will only need to leave about a quarter inch of space at the top of each mold.
Freeze on an even surface for 8 hours (We left ours overnight to be safe).
To remove the fudgesicles, run warm water across the outside of the popsicle mold to release the edges. After about 20 seconds you should be able to remove your Whiskey Barrel Coffee fudgesicles easily. Monitor the mold as you run the warm water- you don't want to melt the fudgesicle.
If you make this recipe or use Whiskey Barrel Coffee in another recipe, we would love to see it. Post a picture on Instagram using #whiskeybarrelcoffee and we will regram our favorites!